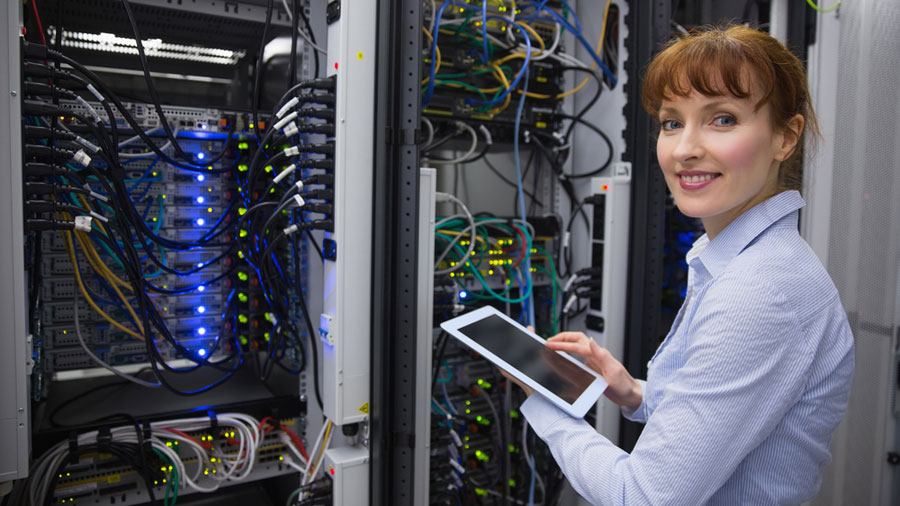 IT Network Business Solutions
Your businesses needs a robust IT network infrastructure in order to compete effectively and efficiently in today's world.  IT solutions and cybersecurity features are some of the basic building blocks for your business's operational success.
Our team is made up of skilled, experienced and committed technicians, who troubleshoot, and repair or suggest resolutions for a wide range of services pertaining to IT networks.
Whether you have a business location or a home office, Commonwealth Computer Services has your IT network solutions covered so you can focus on what you do best safely and securely.
We offer a complimentary assessment to get you started, contact us today to schedule a consultation.
IT Maintenance Agreements
Our maintenance agreements are designed to keep your network at an optimal level allowing your business to run securely, smoothly, and without interruptions while being kind to your budget.  Our maintenance agreements take care of about 95% of  issues that arise in today's modern world of technology and will ensure your network stays secure from any cybersecurity threats.
Commonwealth Computer Services is dedicated to Keeping You Connected. Contact us today to learn about our monthly service agreement options.
Complimentary Assessment
Our IT experts will provide a complimentary assessment of your business network.  This is a great way to identify any vulnerabilities to your data and ensure your system is secure and running at optimal levels. We can identify issues and warning signs that may lead to bigger problems or potential threats to your infrastructure.
Are you thinking of expanding? Let our tech know during the assessment so we can help guide you in your future technology needs, doing it right the first time without overspending.
Contact us today to schedule your complimentary assessment.
Network Security
One of a business's top priorities should be network security.  We assess your network for potential cybersecurity threats and ensure your computers and network are up-to-date. Breaches in-network can be detrimental to not only your business but to employees and clients as well. CCS can provide training for your TEAM so they know what to look for as a potential threat and what to do when they feel they see one.
Schedule your network security assessment today for a safer tomorrow.